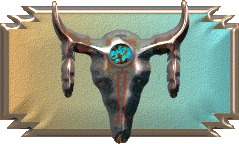 Is my personal information safe on Cactus and Coyote?

Yes! We keep your privacy safe and secure! Any information you enter on this site is meant purely for communication with us, processing your order, or to register as our friend. We never sell, trade or share your information with a third party. Your checkout is directly through PayPal, therefore do not store credit card information on our website.
How do I place an order?

It's easy to shop with Cactus and Coyote! Just put your items in the basket! When you're finished shopping, click 'checkout'.
Repeat customers log in (using your ID and password) while guests click 'continue to checkout'. Enter your personal information making sure you fill in any areas with an (*). At this point guests are offered to register and choose a password, if you wish not to, you must click on the "I do no wish to create an account". You must enter the security code as shown, and continue to the bottom making sure you tick the box that says you agree to these terms and conditions. Click 'place order now' and click 'Make Payment Now'.
This will take you to PayPal's site so you may continue with your order either logging into your account (using your PayPal ID and password) or pay by credit card. You'll review your order and click the 'Pay Now' button.
How do I pay for my order?
All transactions go directly through PayPal so you can be sure your personal information is safe. PayPal is a very secure site and is used by people around the world. Don't have an account with them? It's OK ~ you have the option of paying by credit card even without an account.
Once you click on the 'PayPal' button at checkout, you'll see the options. PayPal will then take you through the steps. You'll receive two notification emails; one from Cactus and Coyote, confirming your pending order and the other from PayPal, confirming your payment details. Once payment has been verified (on our end), you will receive another email from us letting you know when to expect your order.
Ships To:

First Class ~ Flat Rate


Priority ~ Flat Rate

Apprx.

Delivery Time

USA

$2.99

$5.99

First Class ~ 3-5 days
Priority ~ 2-3 days


Canada

$8.29

$21.95

7-21 days or more

United Kingdom


$13.95

$23.95

7-21 days or more

~ All Priority Orders ~
Please email us before completing your payment and we'll revise your invoice to reflect the cost. You will then be notified and be able to complete payment on your order. ~Thank you!

Cactus and Coyote is not responsible for the length of time your order takes to arrive after it leaves us. Nor are we responsible for any taxes, duty, or other fees on international orders. **International orders are expected to take 7-21 business days but may take up to 30.

As soon as payment is confirmed and verified by Cactus and Coyote, and you receive our email, your order will go out within 1-2 business days. Most often, 1 day.

Jewelry is packed in gift boxes to ensure safe shipment. Altho multiple purchases are not necessarily packed separately, please email me if you require an extra box. I'd be glad to include it...no charge to you!

What if I order 3 or more items?

If you order 3 or more items (in the same shipment), we'll include a FREE gift in your order! A can't-do-without jewelry cleaning cloth used for sterling silver!
What if I'm not happy with my order?
We will gladly accept a return if you are not satisfied with your jewelry purchase. Please contact us BEFORE you return any item(s) so we can make arrangements. You have 10 business days from shipment to return it, in its original package, for a full refund of purchase price. Refunds will be given as Money Back to your PayPal account or credited to your charge card. Shipping cannot be refunded.
Do I have to pay taxes?

No, if you live in Michigan, I will pay taxes for you. All other states will not be charged tax.
How often will I receive a newsletter?

At the present moment, I've stopped sending newsletters. I occasionally post on our FaceBook page.

This site contains links to other sites on the Internet that are owned and operated by third parties. They are here for either your enjoyment or to get further information on a certain subject. From there, you can go and explore...if you have anything you want to share with the public, you can make your own page in minutes! You acknowledge that Cactus and Coyote is not responsible for the operation of or content located on or through any such site.
Disclaimer

Descriptions regarding the healing qualities of gemstones are being shared to inform others of the Chakra system and how stones have been used for thousands of years to enhance (**not treat or diagnose**) both health and emotional well-being. If you are under a doctor's care, do NOT stop any treatments or medications to treat yourself by using any of the information in our store. Under no circumstances does Cactus and Coyote take any responsibility if you do replace any proper medical treatments/medications with said information. By purchasing any such item (listed in chakra category or with metaphysical descriptions) in our store, it will be taken that you understand and accept this disclaimer.